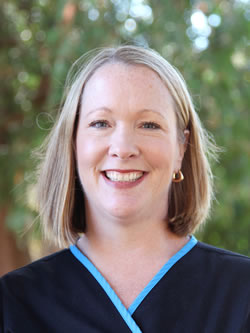 Liz Pelletier
Liz has been with Hartford Area Pediatrics since it started in October 2003. She graduated from Briarwood College as a Medical Assistant.
She is married to Tim and they have two grown daughters Ellen and Abbey. Ellen is married to Mike and they live in Granby. They are expecting a baby in October. Abbey is married to Harry and they live in New Hampshire. Liz really enjoys traveling and spending time with her family in her spare time.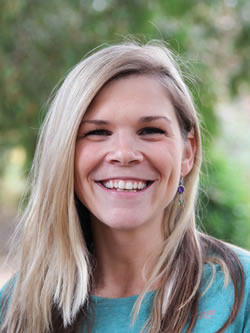 Ginny Porch
Ginny has worked for Hartford Area Pediatrics since 2006. She is a Licensed Practical Nurse who became an Assistant Office Manager in 2020. She received her Connecticut nursing license in September 2008 and graduated from Porter and Chester Institute.
Ginny is married to Brent and has two children, Molly and Benjamin. In her spare time she enjoys running with her dogs, attempting to cook and spending time outside.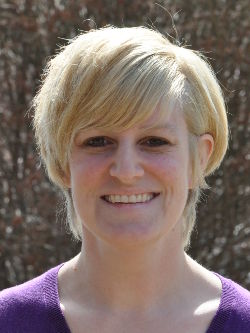 Alexis Scheidel
Alexis has been with the practice since November, 2010, and is one of the Medical Receptionists you will find as you first walk in to Hartford Area Pediatrics. When she is not on the phone or doing important paperwork, you can probably hear her laughter around the office or see her talking to patients and parents.
She attended Xavier University in Cincinnati, Ohio, and graduated with a degree in Liberal Arts.
Alexis is married to her husband Michael, and they have a daughter, Samantha. In her spare time, Alexis is an avid Steelers sports fan, and also likes to travel, read, and spend quality time with family and friends.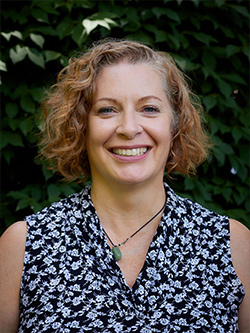 Pamela Thistlewaite
Pamela has been working for Hartford Area Pediatrics since August 2010. She is the office billing specialist.
She graduated summa cum laude with a bachelor's degree in psychology from Rhode Island College.
When she's not working, Pam enjoys spending time with her husband, Bob, their 3 children, Emma, Jacob and Paige, extended family and friends, and her dogs and cats. She enjoys reading, photography, music, movies, hiking, camping, gardening, the beach, and bicycling.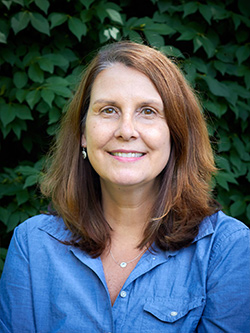 Mary Jo Kerr
Mary Jo has been working as a patient specialist for Hartford Area Pediatrics since August 2014. She graduated from the University of North Texas with a degree in psychology and a minor in political science.
After graduation she worked for the JCPenny Catalog as a control buyer managing the special events for the JCPenny credit card, and worked for GE finance in their marketing department. She has also worked during the football season for the Dallas Cowboys in their press box. After taking some time off to spend with her children and volunteering for various organizations, she happily joined HAP.
She has two grown children and resides in West Simsbury with her husband. When not working she enjoys spending time with her family.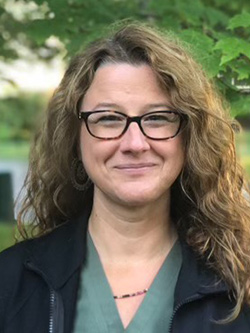 Jessica Tewksbury-Totten
Jessica is a Connecticut native whose two teenage boys have been patients at Hartford Area Pediatrics since they moved to the area in 2007.
She initially started working in urgent care as a medical assistant and receptionist and joined Hartford Area Pediatrics in 2017. Jess is an AHA CPR/First Aid Instructor and is continuing her education in the health care field.
Outside of work Jess enjoys hiking, camping, traveling and spending time with her family.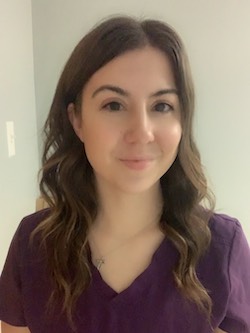 Nicole Helmerich
Nicole is the newest addition to Hartford Area Pediatrics, Nicole joined the practice October 2021. She works as a medical assistant and receptionist.
She studied at Northwestern Connecticut community college in Winsted, and is continuing her education in health care. She started her health care career at Charlotte Hungerford Hospital in Torrington, where she worked in the radiology department as a patient access specialist.
Outside of the office Nicole enjoys traveling, listening to music, playing basketball, and watching her favorite sports team the Philadelphia Eagles.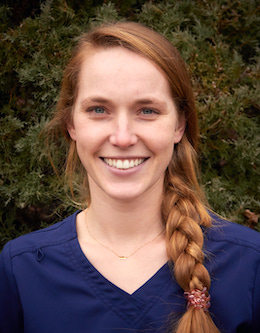 Paige Vosburgh
Paige started working at Hartford Area Pediatrics in January 2023. She received her LPN in April 2022. Prior to working at HAP, she worked in Adult Internal Medicine and as an EMT in the city of Hartford for several years.
Outside of work she enjoys hiking, snowboarding and going on adventures with her son, Otis.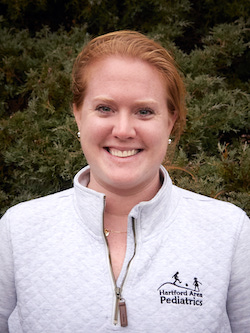 Ellen Niedomys
Ellen graduated from the University of New Hampshire in 2013 with a bachelors in athletic training. While at UNH she was also a part of the swimming and diving team and still holds the 1 meter record to this day. After college, she joined the athletic training staff at Miss Porter's School where she was the assistant athletic trainer and head varsity diving coach for 4 years. She still coaches the diving team during the winter season. After Porter's, she worked as a medical assistant and surgical scheduler in an orthopedic office for 5 years.
After having her son in 2021, she took a year off to spend time with him and joined HAP in September of 2022. During her off time she enjoys spending time with her family and watching her son grow up.